Both mobile application security courses, i.e. iOS & Android application security in one bundle. Start your journey into securing mobile applications, by learning how to find and fix vulnerabilities in Android & iOS applications.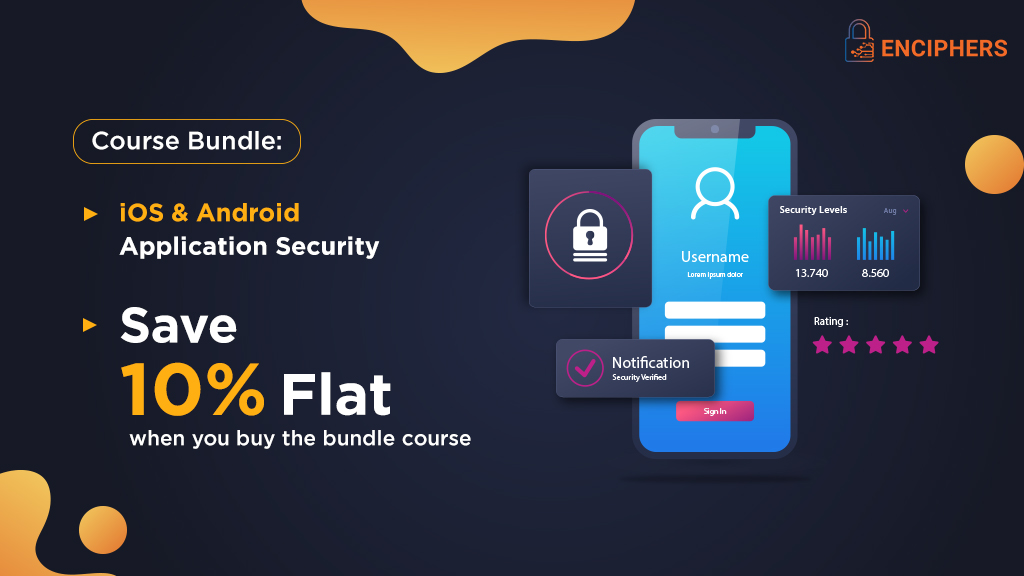 Benefits Of The Course !!!
Latest content: The training content is up-to-date.
Ever-Improving content: The courses does not only give one time access to the content, but new content keeps on getting added
Hands on lab apps: Multiple lab applications are provided for different section of the training as well as built using different languages like, Java, Swift, ObjC, Flutter etc.
Chat platform: Get access to a dedicated chat platform managed by Enciphers, to discuss, ask questions, get updates etc.
Bundle Contents
Get access to two awesome trainings !!!