Important Note

This page is only for the certification exam voucher purchase. If you are interested in the mobile application security course content, enrol in
Mobile Application Security Bundle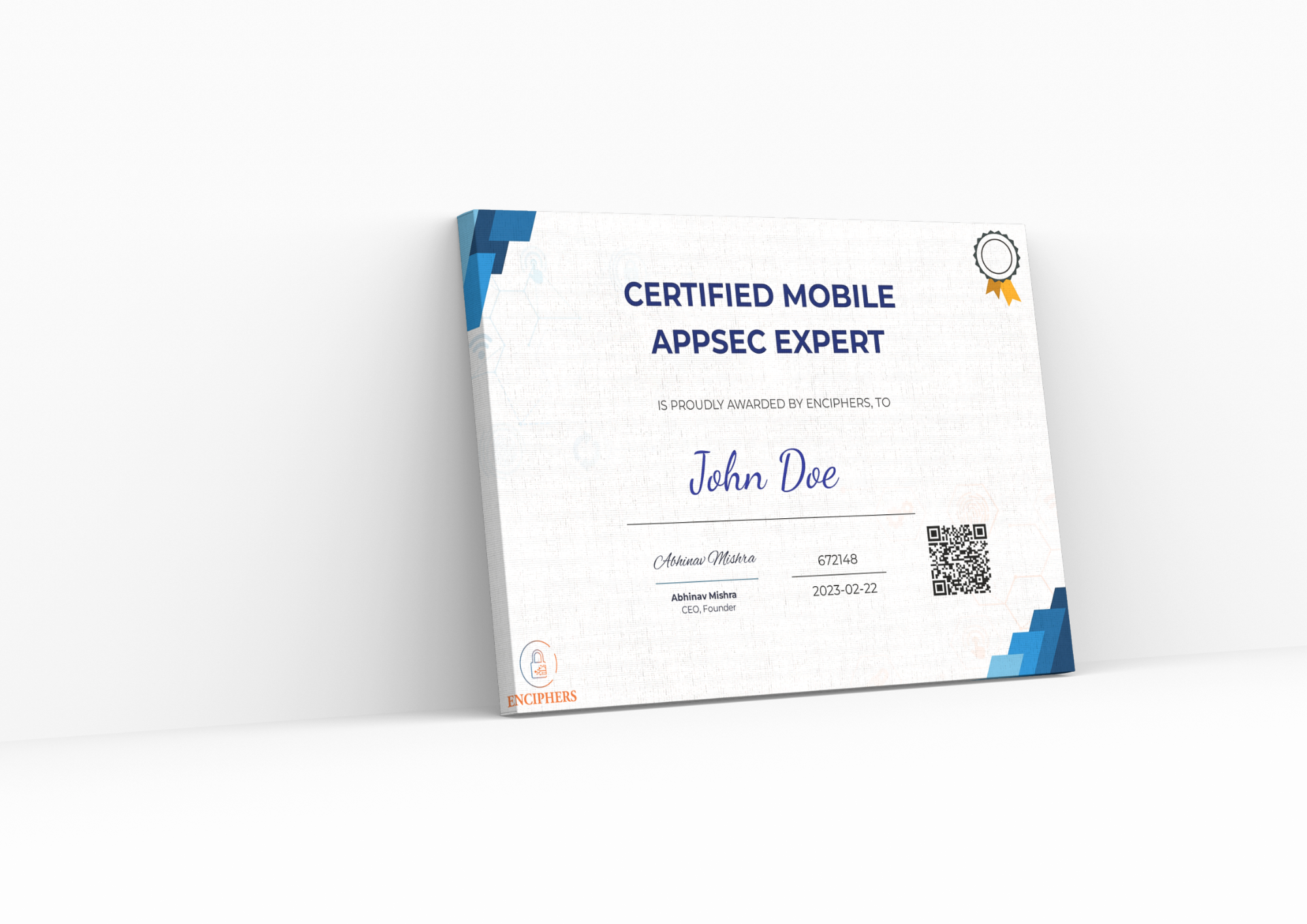 Overview
Certified Mobile AppSec Expert Certification program by Enciphers, is a comprehensive training and certification program designed to provide individuals with the knowledge and skills needed to perform mobile application penetration tests of mobile applications.
The program consists of a series of modules, each covering a specific aspect of mobile application security. Upon completion of the program, participants may take a certification exam to test their knowledge and skills. Those who pass the exam will receive the Certified Mobile AppSec Expert certification.



Example Curriculum
Available in days

days after you enroll

Certification Process
Mobile Application Security Courses
If you are unsure about your mobile application penetration testing skills, consider completing following courses before giving the certification exam.

Frequently Asked Questions
How long the voucher is valid for?

Actually, the voucher is valid as long as you want. Once you purchase the voucher, you will receive an invite code for the exam platform- VantagePoint. You can use the code to sign up on VantagePoint, and will get access to the exam.
How long is the exam? How many questions? What types of questions?
The format is very simple, once you get access to the exam platform, you will be able to check the details like, number of challenges to solve, time for each challenge etc. Every challenge has a time limit under which you need to solve it, if you miss the time, it's gone. But there is not limit to how long the exam is, you can solve half the challenges today and remaining tomorrow. Totally fine.
How do I contact support?
Just drop an email to us at: [email protected]